Jump to:
Club Lespri Home
–
Spa
–
Fitness
–
Dining
–
Private Functions
Club Lespri provides its members with a variety of venues for private dining and event functions – The Board Room, the Cellar, the Bistro, and the Grotto. Members can even reserve the entire facility: rooms, restaurants, spa and other amenities, for a corporate retreat or family outing.
Private Dining at Club Lespri
The Bistro's and Cellars dining rooms (and even the Grotto) are available to Members for private dining experiences. From birthday and other celebrations to socials and business functions, Club Lespri's attentive and friendly wait staff and bartenders are on hand to make your evening memorable.
Social Events at Club Lespri
Throughout the year, Club Lespri hosts Member and Member-guest socials.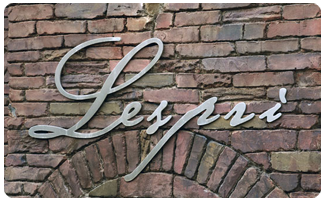 Club Lespri is also perfectly designed for you, the Member, to host your own social events. Club Lespri's many venues offer the correct ambience for your event. While you serve as the gracious host, Club Lespri takes care of the details.
Retreats at Club Lespri
As a Member, make a corporate or family retreat reservation at Club Lespri. The luxurious club environment is the perfect place to entertain key clients, lay the groundwork for the growth of your business, or simply strengthen all-important family relationships.
Reservations
All reservations for Club Lespri Park City exclusive member benefits can be made by calling 435-645-9696. Their front desk is available 9am to 11pm Monday through Sunday.
Phone: 1-435-645-9696
Fax: 1-435-645-7676
Email: info@clublespri.com
1765 Sidewinder Drive Park City, UT 84060