This winter, finding the best location in Park City to stay during your ski vacation is made easy! Your time is valuable. The last thing you want to do is waste it with the tedious job of trying to find Park City lodging to fit all of your needs. Or worse yet, paying to stay at a lodge that doesn't fit all of your needs. Don't worry—we've eliminated both of those obstacles for you.
There are three common tips to help you find the best location in Park City during your vacation—regardless of the season. However, since it's winter season, and you are undoubtedly looking to ski and explore the slopes, these tips are even more beneficial to you and the task of choosing the best Park City, Utah lodging.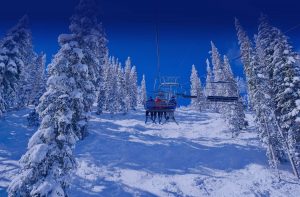 1. Eliminate the Need for Transit
There's a reason you're familiar with the famous phrase: "Location! Location! Location!" Location really is that important. Remember, your time is limited. You want to spend as much of your vacation as possible exploring the area, having fun, and not worrying about wasting time in a car in order to travel from site to site.
Therefore, one of—if not the most—important factors you should consider when finding the best location in Park City to rent, is its actual location. Specifically, what is within walking distance of the lodge you're going to stay at, and if you repeatedly plan on participating in an activity such as skiing, how close are the slopes?
It's recommended that you find lodging that eliminates the need for transit, meaning once you reach your destination, you will no longer require your vehicle. After all, you don't want the stress or hassle of loading and unloading the car every time you go skiing or grab a bite to eat. So, find a spot to stay that allows you to quickly and conveniently walk everywhere—to restaurants, the slopes, shopping stores, etc. And, if possible, make sure that spot has a covered garage to help keep your vehicle clean and safe while it's not in use.
2. Find Amenities at Best Location in Park City
Amenities are important . . . But what amenities are important to you? For example, do you need to be close to stores where you can shop, restaurants, bars, and ski slopes? Do you want your lodging to offer such items as a covered garage, 24-hour security, washer/dryer in unit, or high-speed Internet?
The best location in Park City for you to stay on your winter vacation is only as good as the amenities it offers. So, it's best to compile a list of what amenities you can't live without and then find lodging that fulfills that list. If you look in the right spot, meaning, if you find the right place to stay, you won't have to compromise your list. There is lodging in Park City, Utah that offers everything you could need and want to make your trip perfect.
3. Choose Comfortable Lodging
It doesn't matter how long your winter vacation is—a couple of days or an entire week—you want to be comfortable. When you're not shopping, skiing, or out exploring Park City, Utah, you'll likely be keeping warm and cozy in your condominium, or wherever it is you choose to stay. Therefore, find lodging that offers complete solace.
When you think of comfort, what immediately comes to mind? A master bedroom? A gas fireplace? A built-in boot and mitten warmer? What about views of the historic Park City Main Street or a TV with built-in surround sound? Perhaps cooking comforts you, and therefore, you would like a state-of-the-art kitchen with new, stainless steel appliances.
Just like finding lodging with all of your favorite amenities, the best location in Park City is really only the best if it fits all of your comfort needs. Again, determine which needs are a necessity and then begin your lodging search. Remember, you don't have to settle. You can find Park City lodging that has everything you're looking for . . . There's at least one condominium in Park City, Utah that has it all!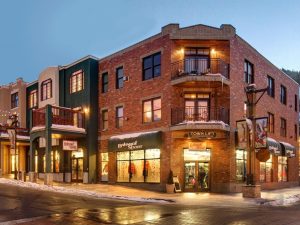 The Best Location in Park City: Town Lift Condominiums
We've already established that the best location in Park City for lodging will eliminate your need for transit, offer important amenities, and provide comfort. Town Lift Condominiums has all three of these qualities—and so much more!
Everything listed above, such as direct ski access, steps away from restaurants and shopping, security, master bedroom, fireplace, and breathtaking views is all available when you choose to stay at Town Lift Condominiums, or as we like to call it, the best location in Park City for lodging during your winter vacation. To see a full list of amenities offered, click here. Or, to look through several photos of the condo that could be your home away from home, click here.
Book your Park City, Utah stay at Town Lift Condominiums now—today—before it's too late! This is one winter vacation you deserve to have and don't want to miss! Contact us with any questions or concerns.