Winter season is officially here and you're likely all set to hit the slopes, but do you have your Park City Main Street lodging reserved yet? You better hurry; competition can be just as brutal as the weather. You may have all of the equipment you need—skis, gloves, coat. However, if you don't have a place to stay, more specifically, a beautiful, convenient, and affordable place to stay, then how do you expect to thoroughly enjoy your winter vacation in Park City, Utah?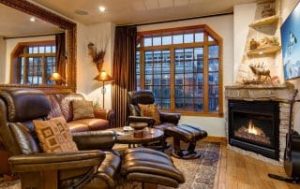 Town Lift Condominiums on Main Street
When searching for a place to stay this winter in Park City, Utah, what are your requirements? Particularly, what do you look for most in lodging? Is it location, comfort, price, amenities? Perhaps it's all of the above, and if so, you're in luck! Town Lift Condominiums on Main Street in Park City, Utah offers a convenient location, plenty of comfort, affordable prices, and amenities that can't be beaten! You can several beautiful photographs by clicking here, or keep reading to learn more about what could be the destination for your next great adventure!
Park City Main Street Accommodations
When you go on a winter vacation in Park City, you deserve to be treated like royalty. Your only main concerns should be fun and relaxation. At Town Lift Condominiums, you will have fun and feel relaxed in a warm, spacious setting, where the best restaurants, shopping, and entertainment are literally right outside your door.
First things first, upon arriving at Town Lift Condominiums on historic Main Street, you will no longer need your vehicle. That's right: By choosing this Park City lodging, you'll successfully eliminate the need for transit. After all, vacations are not meant to be experienced from a car window. Therefore, we recommend leaving your automobile safe and sound in the covered, underground parking area, which is included with your stay. Completely forget about the hassle and inconvenience of driving (and finding parking) for the rest of your stay.
When you're ready to ski (which is the whole reason you're here), you'll be pleased to learn that the best skiing in America is just a quick, two-minute-walk away. Where else can you get that kind of immediate access to the slopes? We know that you're time is valuable, and you want to spend the bulk of it actually on those slopes, not traveling to them. That is why we can't recommend this Park City Main Street lodging more—because your time will be well spent.
When you're not skiing, what do you like to do? Eat, drink, or shop? Perfect! The High West Distillery is right next door! Here, you can get a warm drink, hot meal, and then walk—only a few steps—to your cozy, comfortable bed. Yet, if you're in the mood to shop, explore other eateries, or participate in a little nightlife, all of these options are within very close walking distance. See, no car needed!
Park City Main Street Lodging Specifics
We've saved the best part for last, your home away from home—where you'll actually be staying. Town Lift Condominiums is all about creating a luxurious, stylish, and commodious environment for you, your friends, and family during your winter vacation.
The Park City Main Street lodging offers two spacious bedrooms, with enough room to comfortably accommodate five, as well as two bathrooms. There is a gas fireplace, built-in boot and mitten warmer, fully equipped kitchen (if you prefer to cook), state-of-the-art 4K HDTVs with theatre audio systems, and so much more! 
Town Lift Condominiums is waiting for you . . . Are you ready to experience some comfort and joy? For a complete list of amenities offered, please click here.
Make Your Reservation Today!
Park City Main Street lodging isn't always simple to find. Beautiful, convenient, affordable Park City Main Street lodging can be even harder to get your hands on—until now! You read everything this wonderful location has to offer; you know it won't be available for long. Contact us today and make your reservation. This is one winter vacation you won't want to miss—so hurry and you won't have to!